Blackberry Logo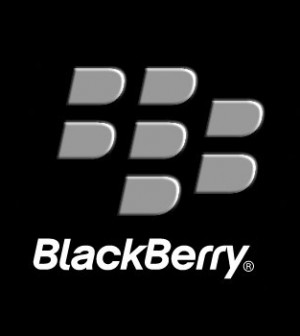 Blackberry, a name of smartness with business support features has a name associated with consistent high quality and reliability. Blackberry is the trademark of RIM (Research in Motion Ltd). As we all know that Blackberry has its unique and old standing in the field of wireless smart gadgets. Since the launch of its first wireless two-way massaging device in 1999, Blackberry has one thing is common in its logo, that is the blackberry fruit shaped image. Since long it has been considered that RIM has used this logo to depict the connection with its name on fruit, but that is not the case.
Many of the logo maker reviews that logo of blackberry is designed depicting two letters B and R. B refers to Blackberry whereas the R refers to Research in Motion (RIM). This was making a sense because the connection of Blackberry with Research in Motion (RIM) gave a strong image to Blackberry products, as RIM is considered as a trademark of high quality and reliability. But this was not the actual position, after reviewing the case of RIM vsKik lawsuit, it was cleared that the logo was not designed to depict B and R letters in any way. The patent of Blackberry logo registered by RIM was named as "BBBB Design".
This title gave a food for thought on this logo and after a short analysis it was cleared that the logo which was previously assumed to be a depiction of letters B & R, was actually a combination of four B letters. This cleared one more thing that RIM did not presented its association with Blackberry at front end, which made Blackberry a standalone performer. This evidently shows the strategy to make the significance of letter "B"prominent.
Coming to the concept of BBBB logo concept, we know that now after a long successful journey of Blackberry, the Blackberry smartphones are also called BB phone, and this was the real motive behind BBBB logo design. To design a logo they simply overlapped one BB on another, to reinforce the significance of BB. To make the massage subliminal the inner areas of four overlapped B's were made visible only, to target the subconscious part of the viewer. Nevertheless the logo of blackberry is one of the most influential logos and this image was made over the years.
This logo has got significance because of the very reason that Blackberry has is association with RIM and the trademarks of RIM are symbol of reliability and high quality. Here we can rightly say that Blackberry has delivered what its logo depicts and the same is the reason that way is this brand has got its place in the leading brand of this field.