Things That Makes a Logo – Stand out!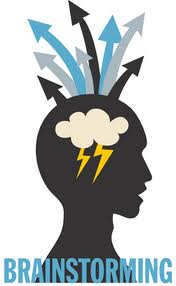 Logo is as important as something that defines your targeted audience. You can define who you want to come to you just by focusing your logo design on the right market. And you can start building your brand around those initial designs. Logo maker reviews that logo design is the heart and soul of branding. It is one of the most important brand elements and cannot be toyed with. You have to be very sure about the design before you finalize it because it's not easy to make changes to a well-established logo.
The logo takes place as the result of vigorous brand concepts. Once you have finalized a brand concept, you can start working around it and constructing other brand elements like its overall theme, its website, its presence on the social networking forums and its physical existence. You need to work on its every single aspect of branding and work very carefully in order to build a powerful brand. There are some basic elements that drive us to logo ideas.
Distinctiveness
Distinctiveness is the most important thing for any logo design. It needs to not only be different but should also stand out. If the design is copied, it leaves a very negative impression on the consumer and this damage is not very easily repairable.
Significance
Logo is the face of the brand hence It should bear significance to the product and its attributes. You need to make sure it relates to the actual product in one way other the other. And that it aids brand recall so well that the product can be traced back via seeing the logo alone.
Timeless
One of the key elements of a memorable and fantastic logo design is timelessness because if it is designed in such a way that it does not need to be changed with time. It saves you a lot of trouble, or else you might have to come up with a new one every few years.
Simplicity
Simplicity smoothen the communication as the message you are trying to put across using the design must reach the consumer without any doubts and ambiguity. They must be able to translate the design into the brand values. Without its easy understandability the logo becomes utterly useless.
Adequacy
The competence of the logo speaks for itself and get acceptable quickly. It must be designed in a way that it could be comprehended by anyone across the globe and it must give the same meaning to everyone else. This saves you the trouble of changing the every time you enter a newer market. Also make sure the logo in one language should not sound like anything offensive in another language.