Yusaku Kamekura – Japanese Graphic Designer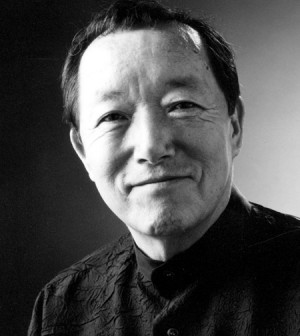 Yusaku Kamekura was born on April 6, 1915, in the Province of Niigata in Japan. He was educated at a private school which concentrated on graduating purely designers which was called the Bauhaus-oriented Institute of New Architecture and Industrial Arts, which was established by Ranahichiro Kawakita. He learned there the basics of Constructivism and stayed until 1935 when he graduated.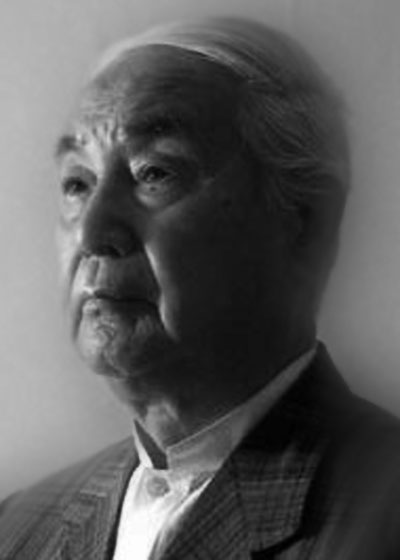 Kamekura's goal was to become a graphic designer and his dream came true. Three years after graduation in 1938 Kamekura got the first important job of his life at Nippon Kobo Studio. Nippon Kobo Studio was publishing the famous Nippon magazine and also the Thai newspaper Kaupapu.
During his early years at Nippon, he started to design posters for Nikon, which was at that time a great deal for the beginner-designer. He worked hard and joined in many social occasions such as establishment of the Japan Advertising Arts Club in 1951, creating Graphic '55' exhibition in 1955 and many others. His way on the top started when he became the managing director of Nippon Kobo in 1960.
Kamekura's posters were special for one important thing. Despite of all modernism floating through Japan at that time, Kamekura wanted to stick with the old principles of Japanese design when designing his posters and this was key to his success. In 1956 he was awarded the membership prize for his peacefully use atomic energy by Advertising Art Club Exhibition. He also liked to use the collage in his work as he was influenced by Sofu Tashigahara, Ikebana artist.
Japan at that time was mostly influenced by Western culture and each aspect of Japanese life was moving from traditional to new modern western lifestyle. Kamekura was working on posters, logos and corporate symbols at the time. He only took the offer that he somehow was connected too. He was always saying that he could not take an offer from a company which had opposite ideals to him.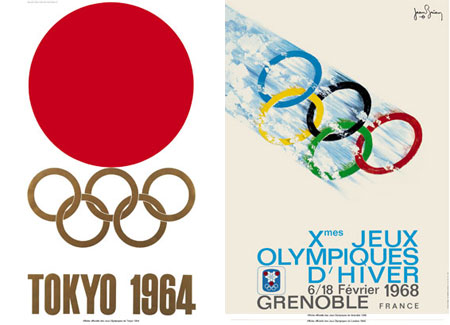 In 1962 he became a freelance designer. The breakpoint of his life happened in 1964 when he was designing posters for 18th Olympic Games in Tokyo. The red sun rising up above the five Olympic circles won over thousands of other designs because of its simplicity and national background. He was also for the first time in his life influenced by modern principles in design. His goal was to create a new image for the whole of Japan, which was not in a good position after World War II. After the Olympics, the whole world knew who Yusaku Kamekura was. His career suddenly stepped to another level. He helped to rebuild the image of Japan and his effort was enormously rewarded.
In 1978, Kamekura became a chairman of Japan Graphic Designers Association, which was an organization that published many books about famous Japanese designers. In 1985 he won prize Sacred Treasure of the 3th Order and in 1991 he won prize Cultural Personality Honors to the Merit. All this prices helped him to be highly recognized in all over the world. He died in 1997.
Yusaku Kamekura Works