Tom Geismar – Excellent Graphic Designer
'I know it's something of a cliché to say this, but we really do view graphic design, and especially logo design, as a problem solving process, a process not dissimilar to that used in other related disciplines such as architecture and engineering. The initial task is to understand and define what the issues are, and what the goals should be. With that background in mind, we strive to come up with the best possible design "solution" to the problem, using imagination and artistic invention to create something memorable and meaningful. In that sense, our approach has not changed at all. The way we went about designing logos for Armani Exchange and the Library of Congress in 2008 is essentially the same as the way we went about designing logos for Chase and Mobil in the 1960's.'
This quote taken from an interview with Tom Geismar on 'Logo Design Love' website illustrates his extremely successful formula for creating over one hundred very contented clients.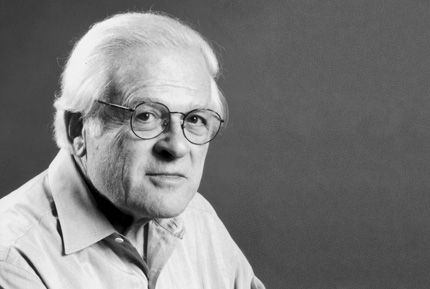 Born on 15th July 1931 at Glen Ridge New Jersey, he later grew up to study at both Rhode Island School of Design and Brown University. He received his Masters degree at Yale University, School of Art and Architecture in the 1950s when he met Ivan Chermayeff whilst they were both doing their research on typography and they were later to join each other along with Brownjohn to form the well known design company Brownjohn, Chermayeff and Geismar. After their degrees Chermayeff went to work in New York whilst Geismar joined the American Army and pursued his interests in graphic design working as a designer of exhibitions and graphics.
By the time he joined the army he became a founding partner along with Brownjohn and Chermayeff to set up the graphic designer company Brownjohn, Chermayeff and Geismar.  They became extremely well known in the late 1950s and early 1960s in the middle of the graphics revolution in America. New York was an exciting place, sparked with creativity, all different types of art creating new ideas within each other's realm.
In architecture, the United Nation's building and Lever House had just been built, and the first building by Mies Van der Rohe in the late 1950s. In the arts, Abstract Expressionism was overtaken by pop culture. In the theatre 'West Side Story' was highly successful. The jazz world mourned Charley Parker whilst lauding the tones of Ornette Coleman, Erick Dolphy and John Coltrane.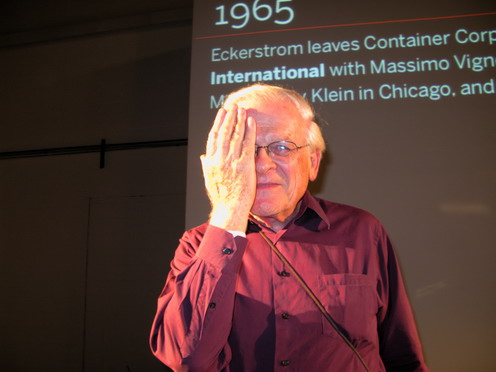 In graphics many brilliant designers came on the scene including well known designers such as Saul Bass, Paul Rand and Alvin Lustig, exploring pictures and magazines as well as design. In 1960 Brownjohn, Chermayeff and Geismar were responsible for starting abstract corporate symbols for companies like Chase Manhattan. They have now become responsible for designing more than a hundred corporate identity programmes for companies like Xerox, Best Products and Rockerfeller Center besides Chase Manhattan.
Geismar had the major responsibility within the partnership of Brownjohn, Chermayeff and Geismar for the firm's exhibitions, designs and world fair pavilions including Ellis Immigration Museum, and the Statue of Liberty Museum besides others. He redesigned the Star Spangled Banner at the Smithsonian National Museum of American History. He has won major awards including one of the first Presidential Design Awards helping to establish a national system of standardized transportation symbols.